Your Team For
Roof Replacements
Schedule a FREE Consultation
If your roof is installed properly using high-quality materials, it should last anywhere from 20-50 years, and sometimes, even more. With an AmeriPro Roof Replacement, you'll receive:
A comprehensive
FREE roof inspection
and estimate
A team of
highly-qualified
roofing contractors
Owens Corning
Oakridge® Shingles
with Lifetime Limited
Warranty
Available roofing
maintenance
packages
Unparalleled
customer service
Asphalt Shingles
Asphalt shingles have long been a popular roofing choice for their affordability and relatively straightforward installation. Not only are they wind, impact, algae, and fire resistant, they also offer one of the most affordable options for roof replacements.
Energy Efficient Shingles
Energy-efficient shingles not only help reduce your heating and cooling costs but also help reduce the effect of 'Urban Heat Islands.' We are proud to partner with Owens Corning, who now offer a full line of Energy Star® rated shingles that provide all of the protection you expect, plus increased energy efficiency.
Ridge Vents and Roof Ventilation
A well ventilated roof can help lower heating and cooling costs and is crucial to the overall maintenance and protection of your home. Proper ventilation prevents mold, fungus, and mildew from developing in attic and crawlspace areas– the same conditions that cause wood to rot.
Owens Corning Shingles
When you choose an Owens Corning Platinum Preferred Contractor like AmeriPro Roofing, you'll have the peace of mind of working with a qualified home restoration company combined with using roofing products from a brand you can trust. Owens Corning Oakridge® Shingles last up to fifty years and have the best warranty in the industry.
Why should I use AmeriPro Roofing for my roof replacement installation?
A family owned business since 2000, AmeriPro Roofing, Inc. (AmeriPro) is a market leader in the roof replacement and home restoration industry. Our mission is to provide unparalleled customer service and representation to all of our homeowners.
Our work speaks for itself—150,000 Satisfied Customers

One of the fastest-growing construction companies in the United States

Owens Corning Top Volume Contractor for eight years in a row

Owens Corning Preferred Platinum Contractor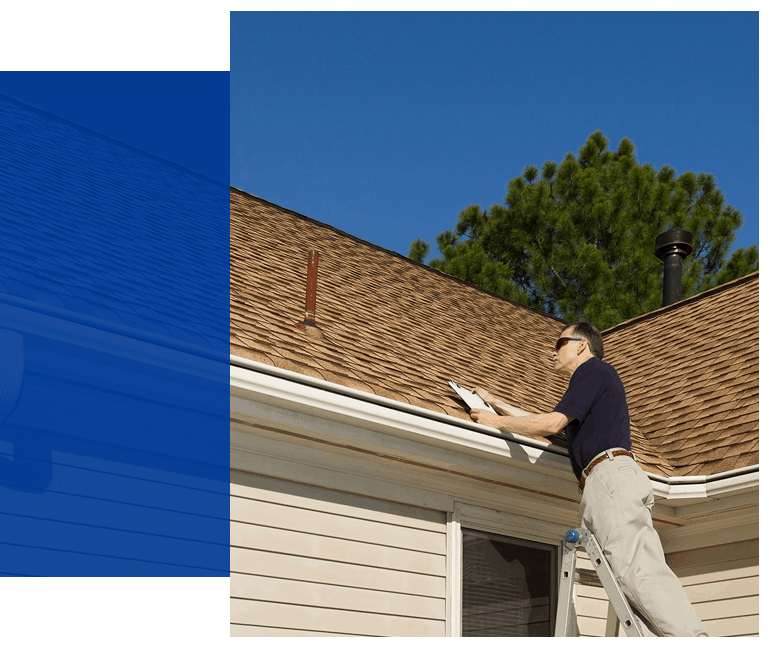 What can I expect if I use AmeriPro Roofing for my roof replacement installation?
AmeriPro Roofing provides a streamlined process from start to finish that covers: 
Protection of your Property

Sub-Roofing Inspection and Repairs

New Roof Material Installation

Site Cleaning

Final Inspection
What are the Benefits of a new roof installation using Owens Corning Shingles?
Owens Corning has been around since 1938 and is the industry leader for residential and commercial building products, including insulation and shingles, as well as glass-fiber reinforcement products and engineered materials for composite systems.
AmeriPro Roofing specializes in the Owens Corning Oakridge® Shingles. These laminated shingles combine outstanding durability with beautiful design—available in a variety of colors and styles, there's something to suit all home designs and customer budgets. 
Owens Corning Oakridge® Shingles Benefits include:
Wind Resistance Limited Warranty (110/130 MPH)

10-Year Algae Resistance Warranty

Energy Star® Rating

Limited Lifetime Warranty* (for as long as you own your home)
To learn more about Owens Corning Shingles, call American Home Dream Improvement today! We can bring out samples so you can see the quality for yourself! 
Professional roof replacement by AmeriPro Roofing is a streamlined process from start to finish, which is achieved by taking the following steps:
Property Protection and Removal of Old Roofing

Removal of Old Roofing Material

Sub-Roofing Inspection and Repairs

New Roof Material Installation

Final Inspection
Will Insurance Cover My Roof Replacement?
In most cases, yes. Typically, homeowner insurance policies will provide insurance coverage for roof damage caused by unpreventable reasons such as vandalism, fire, or natural disasters such as hurricanes and tornadoes. However, there are many factors that determine if your damage will be covered, so it's best to check with your insurance carrier to be sure. Once you file an insurance claim, AmeriPro will be with you every step of the way during the claim process and roof replacement project to ensure it goes smoothly!

What Our Customers
Are Saying
"I couldn't be happier with all the professionals at AmeriPro Roofing. From the time they gave me my roofing estimate, to the way they explained every single thing they were going to do, their service was outstanding. The repairs went exactly as they promised, and they stayed on schedule, and answered every question I had, and I had a lot of them. They treated me like a human being, instead of a person who filled their quota."

"We wanted to improve the look of our home with new siding, but we had no clue what colors to use, or what materials would work best. Our contact at AmeriPro Roofing was so patient and treated us with respect and kindness. We had a lot of questions, and we got the right answers every time. I was nervous about this project, but the vinyl siding is beautiful, and the color we chose just pops like you wouldn't believe. Worth every penny."

"Our roof needed replacing, and I had called a bunch of other roofers near me. Some were really pushy, and others treated me like I was stupid. The guy at AmeriPro Roofing was a total pro. He was a straight shooter, listened before he talked, and told me he couldn't give me any kind of estimate until he did an inspection. After the free inspection, I was sold, and I figure to get another 30 years out of this brand-new roof. Couldn't be happier with AmeriPro Roofing."


Explore our roofing, siding, and gutter projects to see how we can transform your home, improve its curb appeal, and increase its resale value!


Book Your Free Inspection!