Energy-efficient shingles help reduce your heating and cooling costs while mitigating the effect of 'Urban Heat Islands.'
Energy Efficient Roofing by AmeriPro Roofing
I understand saving money. But what is an 'Urban Heat Island?'
Have you ever noticed that it's hotter in cities and larger towns than it is in rural areas? Especially in the evenings? There's a reason for this. An 'Urban Heat Island,' is the term for urban or metropolitan areas that are significantly warmer than their surrounding rural areas due to human activity and building practices. This is largely due to traditional roofing materials that hold heat in and towards the buildings. Remember science class? Dark colors absorb heat and light reflects it away.
Historically, few home builders or homeowners opted for energy-efficient cool roofs because it used to require the roof to be white. But that's not the case anymore. Thanks to military research and technology, there are now roofing materials that are darker in color (what homeowners typically prefer), but that also reflect the majority of the sun's radiation and heat. Heating bills may not change much, but the reduction in cooling costs, especially in climates with hot summers, makes up the difference. Plus, these materials help with urban heat island mitigation to make city life more comfortable and promote a healthier environment. These new roofing materials come Energy Star® Rated.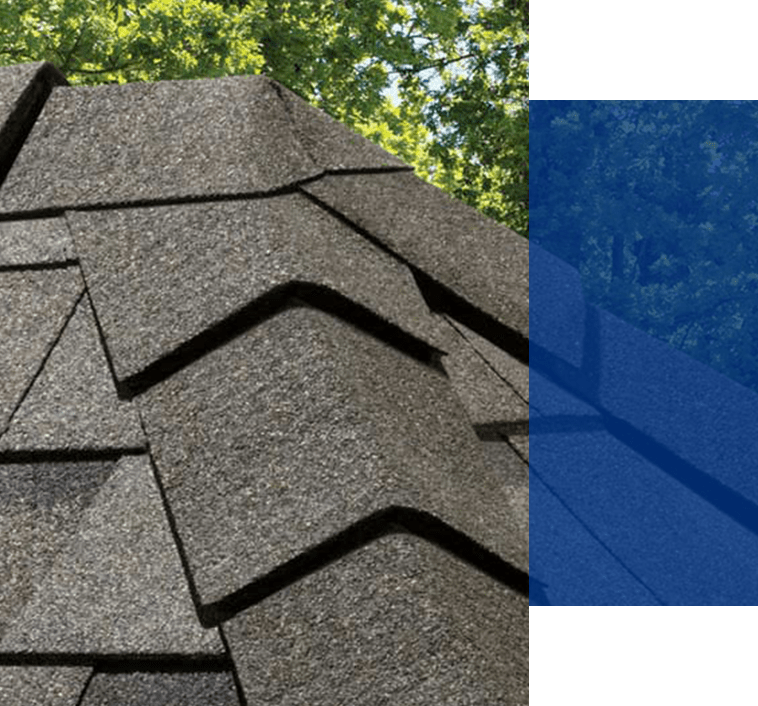 Energy Star® Rated? I Thought That Was For Home Appliances Like Dryers and Refrigerators.
Not anymore. Not only do appliances carry Energy Star® Ratings, but windows and shingles do as well! Energy Star® recognizes cool roof products that reduce peak cooling demand by 10% to 15%. To obtain the Energy Star® label, steep-slope products must have an initial solar reflectance of at least 0.25. Three years after installation, the roofing product must achieve a solar reflectance of 0.15 under normal conditions.
Energy-Efficient Roof Shingles and Materials
AmeriPro Roofing is proud to partner with Owens Corning, who now offer a full line of Energy Star® rated shingles that come in various solar-reflecting colors that bounce back the sun's rays, which means your roof stays cooler and you spend less money on cooling your house.
We expertly install several roof styles and offer many energy-efficient roofing shingles in various colors to complement any home, including:
Metal Roofs
A metal roof offers excellent heat reflection, making for a cool, effortlessly energy-efficient roofing solution. Metal roofs come in several styles and colors, and they boast a typical life span of 50 years or more with the appropriate upkeep.
Tile Roofs
Tile roofs are incredibly energy-efficient, especially if made with Energy Star® rated tiles. These materials allow natural airflow between the individually laid pieces, affording the structure better insulation. Plus, certain tile materials, such as slate, can last up to 50 years or more.
We offer several styles and materials of roof shingles, including:
Ceramic
Asphalt
Concrete
Slate
Cedar
Rubber
Asphalt Roofs
Asphalt shingles are both cost-effective and energy-efficient, especially when produced in lighter colors. We offer a diverse range of asphalt shingle colors and styles to suit your home and preferences.

What Our Customers

Are Saying