When you want to partner with a roof damage repair company you can trust and depend on, turn to the experts at AmeriPro Roofing. As an Owens-Corning Platinum Preferred Certified Contractor, we've been the roofing repair company in your corner since 2000. Indeed, we're proud to be able to offer a complete range of roof repair services and high-quality roofing materials.
About Our Roof Damage Repair Services
AmeriPro Roofing has grown from a small construction company to a nationwide roof restoration provider specializing in roof repair, replacement, siding and gutter installation services.
Our team of personable, knowledgable roofing repair experts prioritizes trust, transparency and quality work with every job. To date, we've completed over 150,000 roofing projects for homeowners nationwide.
When age or severe weather rocks your home and compromises the integrity of your roof, you can rely on our caring roofing professionals to mend the damage. Learn more about our roof restoration services below.

Complimentary Roof Inspection
Before we begin any roof repairs on your existing roof, AmeriPro Roofing will provide a comprehensive complimentary roof inspection. Including checking the structural integrity of your roof to ensure it's still intact. If our team identifies any roof damage during the inspection, we will inform you of the situation and ensure you have all of the options available for repairs or a roof installation if necessary.
Wind Damage
Tornadoes and storms cause strong winds that wreak havoc on your roof, including damaging, loosening or lifting your shingles.
Therefore, AmeriPro Roofing responds quickly so we can inspect the damage. Our team will make the necessary roof repairs before the damage becomes an even bigger issue that requires a new roof installation.
Wood Rot
If you have discovered wood rot around your roof or windows, you need to get a professional roof inspection to ensure it does not spread throughout your home's structure. Because wood rot can also cause serious damage to your home and negatively impact its value.
AmeriPro Roofing is here to stop that from happening with services that specialize in roof repairs to prevent future wood rot.
Ice Damage
Ice dams building up on your roof can cause critical damage. The water beneath the ice dams slips into your home, creating leaks in your roof. Additionally, the hefty weight of the ice can cause your roof to collapse.
AmeriPro Roofing's team of expert contractors can perform roof leak repair on the damage, helping to repair the leak and prevent ice dams from forming on your roofing system in the future.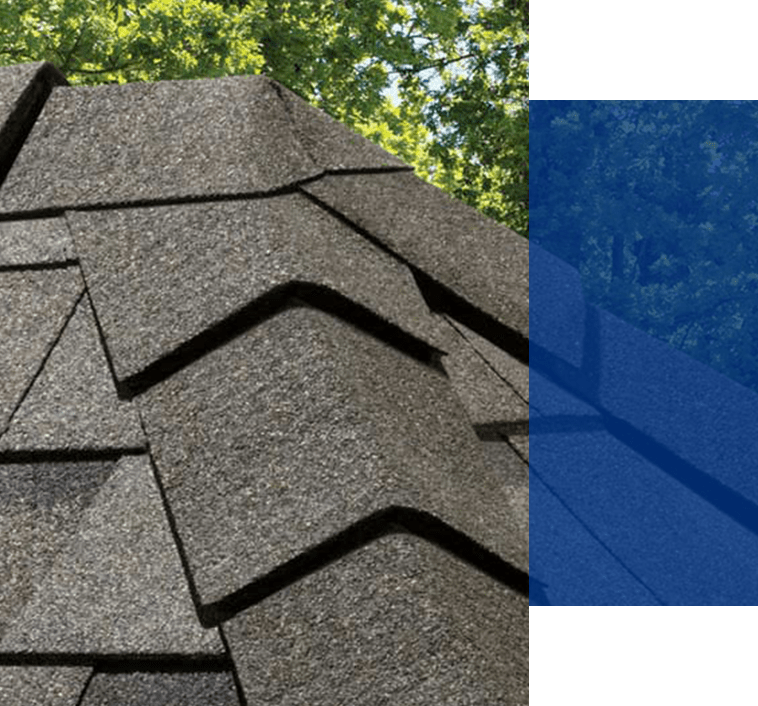 Missing Shingles
High winds and other severe weather can damage, loosen or lift shingles from your roof, leaving it vulnerable to moisture penetration and unwanted mold growth. Our team can replace shingles of any kind, from slate and metal to rubber and asphalt shingles.
We're a Platinum Preferred Contractor for Owens Corning Oakridge shingles, which provide a 10-year algae resistance guarantee and a limited lifetime warranty.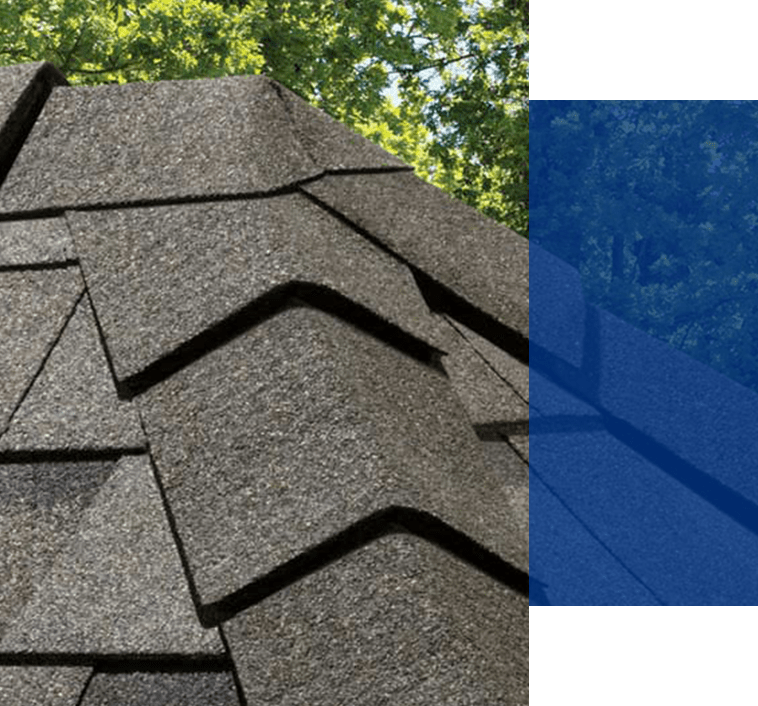 Leaks and Excessive Moisture
Have you noticed water patches in your ceiling? Your roof may leak for several reasons, including damaged roof flashing, lifted or poorly driven nails, chimney wear and other causes.
We'll identify the source of your roof leak during your complimentary roof inspection and get to work to repair the damage and prevent any future risk of leaks.
Debris Buildup
A flat roof — or even a roof valley in the center of a pitched roof — can lead to a buildup of debris. Debris can block water from traveling through your gutters and away from your house. Since water follows the path of least resistance, it may end up inside your home instead.
We install gutter guards to prevent debris from building up and protect your roof and siding from decay.