Case Study:
Brian N. – Plainfield, IL
Testimonial
AmeriPro Roofing specializes in exterior home repair and storm restoration. With their team of highly trained roofing experts and a commitment to integrity and quality, AmeriPro Roofing can satisfy even the toughest of customers.
In May of 2019 when golf-ball-sized hail hit Brian's roof, he decided to call AmeriPro Roofing to inspect his roof. The team from AmeriPro determined that not only did his roof and gutters need to be replaced but their expertise helped identify other damage aswell. Having had experience with construction and building codes, Brian was very particular on how his new roof installation would be handled; and with young children and pets running around cleanup was a major concern for him. It would take an elite type of roofing company to get the job done right.
See below for a first-hand account of Brian's new roof installation and you can decide for yourself how it went…we think AmeriPro Roofing nailed it!
What were your goals for the project?
When golf ball size and larger hail hit my neighborhood on 05/27/2019, I knew it was time to get an inspection for damage. Kevin Won from AmeriPro found that the roof and gutters did get compromised. We called the insurance company together, and he was able to explain his findings while I reported the claim.  When he met with the adjuster, they not only determined that the roof and gutters/downspouts needed replacing but also found other damage that only an experienced storm specialist could have identified.  They paid for the fascia, window screens, an outside door, and the jam, to re-stain the kids' playset and a few other items.  Talking with other neighbors that went with other companies I found that they were only able to get their roof approved and sometimes only a repair and not full replacement.  Without an experienced storm restoration specialist in your corner, the insurance companies will try to pay for as little as possible.  That is why I went with AmeriPro when choosing my contractor.  They have the reputation and relationship built with the insurance companies to assure that when it's time for them to take care of you, they do the right thing by paying for all the damage.  My goal was to get a new roof on my house, and AmeriPro exceeded that by a long shot.*
How was your day to day during the roofing project?
There was no day-to-day; the roofing crew that I used for my project was unbelievable.  Between my house and shed there are about 37 sq ft which they completed in one day!  Not only did they accomplish that, but they also did it in some of the hottest conditions on Saturday July 13 2019.  This crew knew what they were doing though.  I was happy to provide ice water, oranges and sandwiches and chips to them throughout the project.  I admittedly had some concerns about the install taking place on such a hot day, not only for the crew's safety but because I did not want the shingles to be damaged.  The crew took measures to lay down foam padding anywhere they were working or walking on the new shingles, and there was not a scuff on them when they finished.  The new roof looks phenomenal, and I could not praise the installers enough on the job they did.
Was the project team courteous and respectful of keeping mess and any inconvenience to a minimum?
One of my conditions when approving the project to move forward was for the clean up to be more than great as I have kids running barefoot and dogs outside and all around the house all year round — not only mine but neighbor kids and pets too.  Louis was one of the foremen on the job and made sure to talk with me before things got started to button up any concerns.  He had a guy walking the perimeter of the house during the whole project doing nothing but cleaning up.  They had tarps down anywhere they were dropping debris and used sheets of plywood to protect the house where debris was falling and could have caused damage.  I have quite a bit of landscaping around the house too.  I was surprised to see that none of it got destroyed and in the end the guys were careful to search through it to remove any garbage.  Honestly, I did not find one nail or piece of roofing debris when they left.  The crew started at about 8 am and were completely done and driving off by 8:30 pm.  Incredible!
Did the final result meet your expectations?
I've spent some time in the exterior remodeling industry, so my expectations were very high.  I am very familiar with how a roof gets installed and the codes that need to be followed to ensure correct installation.  As I stated before, there are a lot of roofing projects going in my neighborhood right now by many different contractors.  Not only are those projects taking days and sometimes more than a week to complete, but because of this I can see the methods of installation they are using at different stages.  Some of the shortcuts I see taken certainly would not pass an inspection by the village.
I was fortunate to be home during my install and took a walk around the outside about every half hour to 45 min.  Believe me I was looking for anything to nitpick about how the components were getting installed.  I'm glad to report that I was not able to see one thing wrong with how that roof got installed.  The project was even upgraded using synthetic felt, and starter shingles up the rakes, pro edge ridge shingles, and a six nail pattern on the shingles to meet specifications for a higher wind protection warranty.  Not only did the install exceed my expectations, but the precautionary measures that the crew took to ensure the shingles didn't get damaged in the hot weather and the extraordinary clean up were above and beyond.  I could not brag enough about this crew!
The same goes for the gutter crew as well.  I was not able to be home for that installation (07/19/2019), so when I was able to inspect the work I was going over it with a microscope.  Proud again to be able to say that this gutter crew nailed it!  They went with oversize gutters and downspouts that terminate into adapters for the downspouts into underground pipes for the drainage.  Every run looks great and is pitched perfectly, not too much, not too little.  The runs look straight and not bowed in the middle as you sometimes see.
I didn't have to wait long for the true test as it has rained (cats and dogs style) a couple of times since the roof and gutters got finished.  There are no water stains anywhere on any ceilings and no other indications of any leaks.  I went outside during the rain, and all the water is running through the gutter system and not overflowing or flowing behind them anywhere.  When you get a new roof and gutters you expect them to shed the elements off of and away from the house and that is exactly what my new system is doing very well.  Expectations met!
In general, what was your experience, and would you recommend AmeriPro?
Having a major project done on your property is an experience that can make any homeowner a bit nervous, rightfully so.  There are many contractors out there that are not in it for the right reason or just don't have the experience to do a quality job.  Those are the ones that make it hard for legitimate contractors like AmeriPro to earn the trust of potential customers.  I hope that this can be a testimonial others can use to assure them that they are in the right place with AmeriPro Roofing.
This company has local offices in the locations they work, they're Platinum Preferred Contractors with Owens Corning, they have a Lifetime Workmanship Warranty, and a full office staff to assist with every step of the claim process.  If there is an issue (as sometimes there will be with any project), they have someone on their staff that specializes in every area of this crazy process.  If you need help with the insurance company, they have someone for that.  If you need help with the Mortgage company, they have someone for that.  If there is a service issue that needs to be addressed, they have someone for that.  The customer service is someone who specializes in Customer Service, not the installer or salesman who isn't very interested in helping with that.*
To wrap it up, I would definitely recommend AmeriPro Roofings to others for their projects.  Most people's homes are their biggest investment, and you don't want some fly-by-night, 2nd rate work being done like other contractors are comfortable doing.  The fact that AmeriPro is local and has been around for so long should be proof positive that this is the company to use.  I'm not saying that there aren't other decent contractors out there, but if you want the best I would stop the search here!
Trust AmeriPro for all of your Roof Repair and Home Restoration Needs!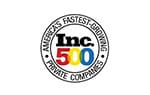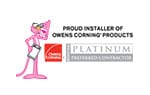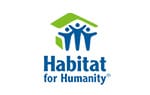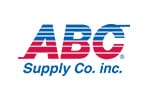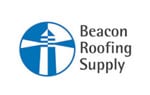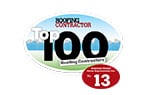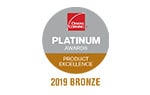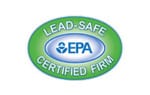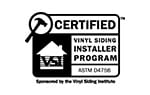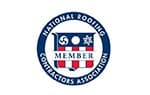 Book Your Free Inspection!